ABB / BALDOR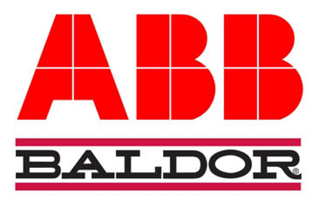 Low & Medium Voltage Drives for Water & Wastewater.
VISIT WEBSITE
As cities and towns continue to grow, the demand for Water and Wastewater capacity as well as the cost of energy will continue to increase. System optimization will be required to meet the increased demand, reduce overall operating costs and comply with new regulations. The Water/Wastewater Industry faces a situation in which significant investments are needed. To minimize the impact of overall increased operating cost…rural, municipal and industrial companies need to strive to improve the overall efficiency while increasing plant reliability. Baldor has the industry experience, technical capability, tools, and products and solutions to improve energy efficiency, reduce operating costs and improve plant reliability Baldor offers a full line of field proven, performance driven and premium energy efficient electrical and mechanical value solutions specifically designed for the Water/Wastewater Industry. From high performance submersible motors, generators and pump drives to power transmission products, including bearings and gearing products, Baldor•Reliance,Baldor•Dodge, and Baldor•Maska solutions can help improve the efficiency and performance of your application. Baldor is dedicated to meeting the customers' needs with proven Water/Wastewater Industry expertise, problem solving products, Water/Wastewater Industry Value solutions, as well as local sales and technical support. Baldor's field support personnel are supported by the Baldor Industry Solutions engineering and application team which consists of dedicated industry specific personnel to support the customers' application needs.
Drives and PLCs for the water and wastewater industry
Flow, level, pressure efficiently controlled.
Water and wastewater processes have to be efficient and reliable. Your pumps, conveyors and other motor driven applications all use energy, and optimizing those processes should be simple. Our variable speed drives and scalable programmable logic controllers (PLCs) feature built-in application functions to control flow, pressure and level; they can even help you see how much energy you are saving.
Whether you require low and medium voltage drives and PLCs in desalination or irrigation plants, in pumping stations, in municipal freshwater and wastewater treatment plants or for water and wastewater networks, we have a full automation portfolio of products. This offering includes motors for all applications, specified to your requirements. Additionally, with our global service network, you can tailor service and support contracts to meet your needs.
Built-in control, the reliability you expect, and saving energy. Everything counts when you are optimizing your water and wastewater processes.
Highlights
Built-in intelligent pump control functions
Dedicated PLC water application libraries
HMI operator control panels
IE4 Synchronous Reluctance motor and drive packages
Flexible communication and connectivity options
Remote monitoring and control options
Wide global availability
Global service network
What is a drive? Discover why you could use a VFD.
Are you looking for support or purchase information?
Energy efficiency in the water industry
When we move energy from power generators to industrial use, huge energy losses occur along the chain. With ABB drives we can cut the energy losses almost in half.
Variable speed drives can help in solving the energy challenges we all face. Pumps are one of the most common motor applications and offer the biggest potential for saving energy because at half the speed only one-eighth of the power is needed.
EnergySave is a is user-friendly and interactive energy saving calculator for comparing AC drive control against traditional flow control methods in different applications such as fan and pump.
Energy efficiency portalNearly 70 percent of all industrial electrical energy use goes to powering electric motors. Find out here how utilizing variable speed drives will save you energy and money.
Products
ACQ810 low voltage drive-Our primary water and wastewater industry drive.
Medium voltage drives-Our medium voltage drive portfolio, fit for 2.3 – 13.8 kV.
AC500 programmable logic controllers-The AC500 PLC and HMI portfolio designed with the water application library.
ACS310 low voltage drive-A pump and fan microdrive.
ACS800 with Intelligent Pump Control (IPC)-Low voltage drives for higher types of voltage and enclosures.
ACS800 low harmonic drive with IPC-Designed to lower harmonic distortion levels.
Measurement products-Instrumentation for the water and pump industries.
Motors & Generators-Motors specifically designed for the water and wastewater industries.
Low voltage products-An assortment of enclosures and other electrical products utilized for water and wastewater.
Download related documents
You now see 51 documents
 and 
Document kind