BIOREM TECHNOLOGIES / BIOCUBE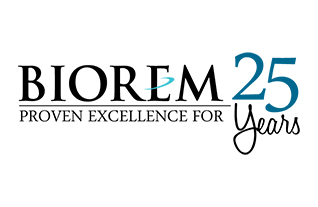 Odor Control Systems, Modular and Compact Inorganic Biofilters, Biogas Conditioning Systems.
Biorem is a pioneer environmental biotechnology company that designs, manufactures and distributes a comprehensive line of high-efficiency air emissions control systems used to eliminate odors, volatile organic compounds (VOCs), and hazardous air pollutants (HAPs).We offer a selection of products that can be tailored to suit application specific requirements. Biorem ensures optimized long-term performance on every application by custom-designing the solution to meet the individual needs of our clients.
With sales and manufacturing offices across the continents, dedicated research facilities, analytical and microbial laboratories, worldwide sales representative network, and a dedicated service division, Biorem has the resources available to ensure that your project is handled promptly and professionally from conception to completion.
With the largest installation base of it's kind in the world, continued extensive research efforts, and over 25 years of experience, Biorem not only offers state of the art technology-based products – but also peace of mind for municipalities, industrial companies and their surrounding communities.
BIOFILTERS
Biorem offers biological solutions for the removal of odors, H
2
S, VOCs and HAPs. Our systems can treat air flows from as little as 100 cfm to greater than 500,000 cfm of air and are available in many sizes, configurations, and options from our smaller integrated modular units to our larger custom designed field erected system. Biorem's biofilters utilize our patented inorganic permanent media Biosorbens® and XLD® which both carry a 10 year warranty.
Applications
Wastewater treatment plants:
Headworks, grit removal, bar screens, Lift Stations
Clarifiers, Aeration basins
Biosolids management (Dewatering, Digestion, Storage, Drying, Composting)
Septage
Total odor applications
High level organic sulfer
Indoor applications requiring prefabricated units for ease of installation
Organics processing (Compost, Anaerobic Digestion)
Rendering plants
Agribusiness
Food & Beverage
Pharmaceutical
Surface Coatings
Petrochemical
BIOTRICKLING FILTERS
Biorem's Biotrickling Filters are designed for demanding applications of high concentrations of H2S or other water soluble compounds. We offer a range of structures and random packed medias to suit the specifics of your particular application.Simple to operate, these systems are robust and effective for a variety of applications:

Applications
High H2S
Methanol, MEK, Acetates, Formaldehyde
Ammonia (NH3) removal
Wastewater Treatment Plants

Head Works
Grit Removal, Bar Screens
Pumping Stations
MULTI-STAGE SYSTEMS
Complex odors associated with various municipal wastewater treatment processes can be difficult to treat.  That is why Biorem offers a robust and cost effective approach by combining our biotrickling filters and biofilter technologies.  The first stage consists of a customizable biotrickling filter that is used as a roughing scrubber to remove elevated hydrogen sulfide concentrations, allowing the second stage biofilter to concentrate on the more difficult organic sulfides and VOCs.
Applications
Total odor removal
Elevated inlet H2S air stream
Headworks
Bar screens
Biosolids management
Grit removal
Pumping stations
Industrial applications for VOC removal
Biogas Solutions
Untreated, contaminants found in biogas can cause significant, costly and irreversible damage to downstream equipment, resulting in an increase in costs due to repair, replacement and downtime. Biorem offers a proven, cost effective line of biogas conditioning systems designed to protect your equipment from the damaging effects caused by H2S, siloxanes and VOCs typically found in sewage, digesters or landfill gas. With increased knowledge of the need for energy independence and for the development of sustainable energy sources, biogas emissions can be converted to a valuable source of alternate energy. 
WHAT WE OFFER
Low operation and maintenance costs
High reliability and system availability>98%
Strategic business partnerships
Worldwide resources
Biorem's strong reputation for delivering custom solutions
Applications
Municipal Wastewater
Industrial Wastewater
Landfills
Agriculture
Complete Gas Analysis
Biorem offers sampling and gas analysis services to determine the exact composition of your gas stream, ensuring you are getting the right treatment for you needs.
Engineering
Biorem is able to provide a full range of services including feasibility studies, custom designs, start-up, commissioning and operational support
Service
Biorem is committed to ensuring your biogas project is handled professionally from start up to completion. We offer a variety of long-term service contracts, ranging from complete operation of the system to yearly gas sampling and recommendation reports.
Biogas Conditioning
A typical Biogas treatment consists of the following:
Hydrogen sulfide removal
Moisture removal
Siloxane removal
VOC removal
Benefits
Increase potential revenue from your gas stream  (electrical, heat, gas)
Reduced emissions
Meets gas quality targets
Improves the economics of facility operation
Reduces operations and maintenance costs
Reduces equipment downtime
Increases the longevity of downstream equipment
Organics & Anaerobic Digestion
Biorem has met the challenge in developing the next-generation of biological odor control systems for high profile applications. With over 20 years of experience in the industry, our team of engineers and technicians can help tailor a solution for your particular needs. Whether you need to retrofit existing equipment or design a new greenfield facility, we have the resources to make your project a success.Composting facilities and anaerobic digestion of organics produce odors from a variety of processes. Biorem takes an integrated approach, working closely with your process to provide an optimized solution.
WHAT WE OFFER
Custom designed biological solutions
Energy efficient systems
High Efficiency Odor Destruction (>95%, 1 OU property boundary designs)
Reduced Footprints
Low Operating Costs
Engineered Media (10 year warranty)
What sources can be treated?
Receiving Areas
Storage Tanks
Pre-treatment and Sorting
Active and Passive Composting
Digesters
SK SERIES
Small footprint, high performance two-stage biofilter is skid mounted for simple installation and perfect for sites with limited space requirements.

Applications
Specifically designed for low air flow applications typically found at pump and lift stations where high concentrations of H2S are found and total odor removal is required.

Features
 Small footprint for tight space requirements
Simple Installation as skid mounted unit is shipped complete to site
High performance permanent media(s)
Total odor removal >95%
H2S removal of >99%
Available in two sizes (Up to 250 cfm (425 m3/h) / Up to 450 cfm (680 m3/h)
Tank material: High Density Polyethylene with UV inhibitors
NFPA 70 and NFPA 820
Nema 4x control panel
Nema 4x water box
ENGINEERED MEDIA
OUR UNIQUE MEDIA
Biorem is the leader in developing high performance, permanent filter media products. Biosorbens®, was brought to market 10 years ago as the first permanent biofilter media in North America and with it, Biorem has achieved recognized leadership in biofilter installations.
Today, Biorem continues to develop and commercialize top performing, proprietary filter media to provide the treatment of an ever widening array of air emissions. Biorem has expanded its product offering to include two new filter medias: XLD and LWE, which have higher performance efficiency, are more light-weight than Biosorbens® and are demonstrating strong customer acceptance.
The medias are engineered to exacting specifications, ensuring predictable and consistent performance in every application. Specifically designed for maximum removal efficiencies of odorous compounds, Biorem's medias are all backed by a performance warranty.
BIOSORBENS®
A top performing, engineered inorganic permanent biofilter media which delivers consistent performance over the life of the media. BIOSORBENS® is ideal for applications where total odor removal is required. It is guaranteed to perform and carries a 10 year warranty.
LWE®
The uniform and homogenous nature of this non-biodegradable media ensures even water distribution and superior predictable performance. The fluid nature of this media allows for easy installation and assumes the shape of the container. This property minimizes un-wanted voids and allows for uniform media distribution throughout the vessel.
XLD®
A high performance engineered biofiltration media specifically designed for biosolids applications where the removal of high odor, low H2S and reduced sulfur compounds are critical. Total odor removal efficiencies of up to 99% can be achieved in 30 seconds and greater than 95% in 20 seconds or less, allowing XLD to achieve higher total odor removal in less than half the time of conventional inorganic biofiltration  medias. XLD's short retention times and lightweight design allows for small footprints and unique bed configurations to meet specific site requirements.