HEADWORKS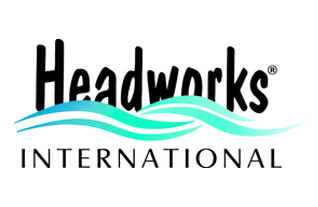 Continuous Rake, Band, Perforated Plate, and Drum Fine Screens, Screening Washing Equipment.
Municipal wastewater treatment
Headworks BIO is a global leader in the design, installation, and enhancement of municipal wastewater treatment systems using MBBR processes.
Many existing municipal wastewater facilities are based on conventional activated sludge. The majority of these activated sludge facilities will not be able to address future, more stringent regulations or anticipated flow and load increases, without new construction. The economic solution to performance enhancement at these facilities, without any required construction, is achieved by integrating Moving Bed Biofilm Reactor (MBBR) technology. Read more about plant enhancements & upgrades.
MBBR/IFAS processes employ the same proven biofilm carrier technology employed in all MBBR systems but within a conventional activated sludge process. This combination, commonly known as integrated fixed film activated sludge (IFAS) maintains a higher mixed-liquor suspended solids (MLSS) than single-pass MBBR processes – ideal for upgrading and enhancing municipal wastewater treatment facilities. The result is a hybrid process of activated sludge and biofilm carrier technology, achieving biodegradation performance unequalled by similarly sized conventional activated sludge systems.
MBBR/IFAS processes enable existing municipal wastewater treatment facilities to achieve Nitrification or Total Nitrogen Removal without facility expansion, additional land use or associated land acquisition costs.
MBBR/IFAS biofilm carrier processes achieve high-rate biodegradation of organic matter within a compact, economically operated system. The process consists of thousands of mobile biofilm carriers, each establishing a high-density population of bacteria within the treatment system; this bacteria naturally removes target wastewater constituents such as ammonia and nitrogen, reliably biodegrading target constituents from process wastewater streams prior to discharge.
Case Study
City of Moorhead WPCF
Wastewater Pollution Control Facility Achieves High Rate Nitrification with MBBR Installation
MBBR/IFAS systems offer many unique process advantages for municipal wastewater treatment:
Use existing facility layout and equipment, economically improving plant performance
Significant performance enhancement of secondary biological wastewater treatment with no facility expansion
Resilient biofilm carrier process is highly resistant to influent fluctuations
Operator Friendly
High-rate BOD removal at high suspended growth food-to-mass (F/M) ratios
High-rate nitrification at low suspended growth ratios (SRT)
No changes to standard operating procedures; low training requirements
Process optimization and investment economization prior to install via testing and computer modeling
Economically meets regulatory specific effluent discharge requirements
For lower flow applications typical of decentralized wastewater systems, the ActiveCell process enables economic treatment in a compact design providing excellent land-use efficiency, and is equipped for automated operation, requiring only minimal operator attention.