KAESER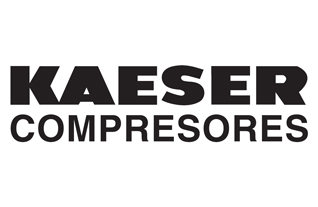 Package Dual and Tri-lobe Rotary and Gas Tight PD Blowers, Packaged Compressor Systems, Screw Blowers.
The right blower for every application
Kaeser rotary blowers are suitable for a wide variety of applications, both in municipal and industrial settings, including:
We offer a complete line of compressed air system products including rotary screw compressors, Mobilair portable compressors, oil-less reciprocating compressors, rotary lobe and screw blowers, vacuum packages, refrigerated and desiccant dryers, filters, condensate management systems and a variety of related products.
In every machine Kaeser builds you'll find many features to enhance reliability and simplify maintenance, from the heavy gauge steel frame with double vibration isolation to the quick fluid change feature. Our airends are built to stand up to many years of tough service. TEFC motors are standard and we use pipe instead of lower cost tubing. A well-planned cabinet design and component layout reduce noise and footprint with easier access during preventive maintenance. The list goes on and on. Our customers expect excellence and we make it happen.
Industrial Rotary Screw Compressors
Kaeser offers a wide range of rotary screw air compressors to meet virtually any commercial or industrial compressed air requirement. Kaeser prides itself on air compressors with a unique combination of features, including energy efficiency, low noise, easy maintenance, and most importantly, reliability.
Choose from models ranging in size from 3 to 600 hp and 5 to 3,308 cfm, with pressures up to 217 psig.
Air Treatment Products
We offer a full range of air treatment products to meet your specific air quality requirements, including dryers, filters, coolers, and condensate management systems.
Compressed Air Piping – SmartPipe™
SmartPipe™ modular aluminum piping is a superior compressed air delivery system designed for higher flows, low pressure differentials, better air quality and faster, easier installation than copper or steel pipe.
Rotary Blowers
Kaeser rotary blowers are designed for reliability, long life and efficient performance regardless of application.
Our industry-leading blower packages can be custom-built for a variety of applications such as pneumatic conveying, waste water treatment, air knives, vacuum, and soil remediation. Flows to 5650 cfm and pressures to 15 psig or vacuum to 15″ Hg.
Portable Compressors
Our Mobilair™ portable screw compressors are ideally suited for use in heavy-duty construction and rental businesses and are designed to withstand years of use in tough field operations. They feature the power-saving, proprietary Sigma™ Profile airend and a heavy-duty industrial diesel engine.
Rotary Screw Vacuum Packages
For industrial vacuum needs, our rotary screw vacuum packages provide a maximum vacuum of 99.9%. Flows from 168 to 555 acfm.