RM PRODUCTS LTD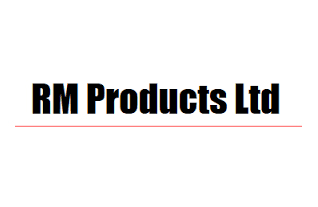 Custom Designed and Engineered Modular Fiberglass Buildings & Enclosures.
RM Fiberglass Enclosures for the Wastewater Industry
RM Products Ltd is a leading manufacturer of modular fiberglass enclosures used in a variety of water and wastewater applications. RM's modular design allows for flexibility in providing the perfect enclosures customized to your specific needs. From concept to final product RM's CAD design and support team provide a total solution to your equipment enclosure needs. Some uses are Screen Covers, Pumping Station Enclosures, Chemical Containment, Blower Buildings, Septage Receiving Stations, RBC Covers, Chlorine Buildings, UV Filter Equipment Covers, Package Wastewater Treatment Building, Backflow Prevention Building, Headworks and Mixing Stations.
Click here for a list of our Representatives and Distributors in the Wastewater Industry
Click the thumbnails below to view a larger image and description.
More Water and Wastewater Enclosures
RBC Cover – 16'W x 44'L x 9'H assembled and installed in one day by crew of 4. Built off to the side, lifted with a crane, guided over to the equipment and placed.
Pueblo Viejo Water Treatment Plant – Buildings and tank covers manufactured by RM products.
The Allegan Waste Water Treatment facility in Michigan. With the newly installed Muffin Monster, RM Products custom designed an enclosure to accommodate service to the auger and the disposal bin.
This building was shipped then assembled onsite around existing equipment at the Borough of Ashland Waste Water Treatment Plant in Pennsylvania.